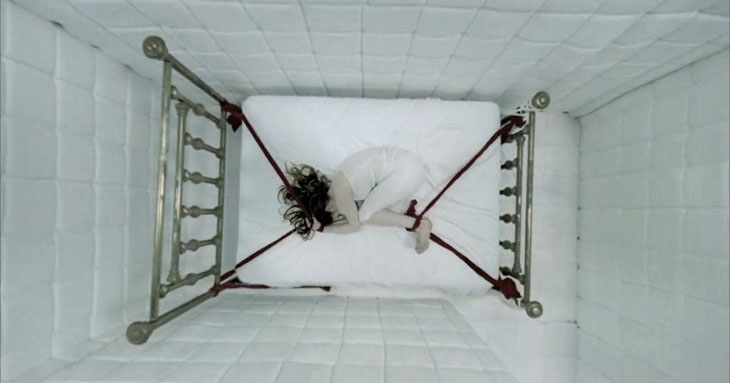 I've always had a fascination with madness and with psychiatric hospitals in particular. Maybe it has to do with my own issues with mental health, a family history of mental illness, or a simple interest in the macabre. Whatever the reason, I have always been drawn to books that feature psychiatric hospitals (and even set my first novel in one). I know I'm not the only one so I have cobbled together a list of the top YA books that are at least partially set in a psychiatric hospital.
"You chose to stop acknowledging a world that has treated you foully. What's saner than that?"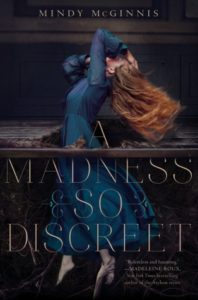 Grace Mae is locked away in a Boston insane asylum, pregnant and unable to speak about her family secrets (or at all). After a violent incident she is banished to the darkest part of the hospital where she is discovered by a doctor studying the new field of criminal psychology. The doctor takes her on as his crime scene assistant and soon she finds herself hunting a killer who attacks young women. In this historical thriller, Grace must find a murderer all while trying to confront the demons in her own mind.
"Thinking something does not make it true. Wanting something does not make it real."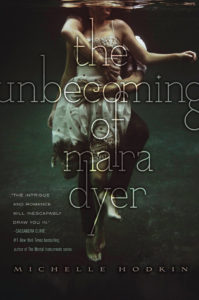 Mara Dyer wakes up one day in a hospital with no idea how she got there. She soon learns she was in an accident that killed her friends but she cannot remember any of it. While trying to solve the mystery of what happens to her Mara also falls in love, something she never thought was possible. This is the first book in a trilogy.
"Part of being healthy is being able to hold and remember who people actually are instead of who we wish they were. It's a daily struggle against a brain that tends to want to cling to fairy-tale hope, but it's also the only way to guarantee a life surrounded by those who build rather than destroy. In the end, the loss is about letting go of what I never had in the first place."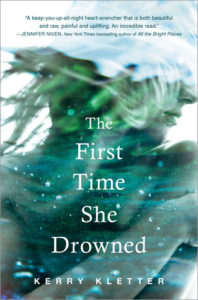 The First Time She Drowned is a heartbreakingly beautiful story about a girl, Cassie O'Malley, struggling to come to terms with her past and her fraught relationship with her toxic mother. Cassie is finally exiting the mental institution where her mother dumped her two years earlier and is looking for a future free from her past. However, not long after she starts her new life, Cassie's past comes back to haunt her. While it is never explicitly stated this book is perfectly representative of what it is like to grow up with a parent with a personality disorder and the toll the emotional abuse from that relationship can have on a child.
"There was such fear in the world. But love was everywhere if you looked. It was the best thing about humans. That they could stare into the abyss and still open up their hearts. A spit in the eye to fear."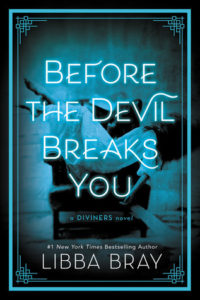 The third book in Bray's Diviners trilogy follows the Diviners as they try to understand their powers while also facing a new mystery. Outside of the city is an abandoned mental hospital haunted by ghosts with sinister intentions and a connection to an old nemesis, the man in the stovepipe hat. When the evil in the asylum starts taking over the city the Diviners must work together to face ghosts (both literal and figurative) as they move towards a final showdown with the man in the stovepipe hat.
"I didn't want to wake up. I was having a much better time asleep. And that's really sad. It was almost like a reverse nightmare, like when you wake up from a nightmare you're so relieved. I woke up into a nightmare."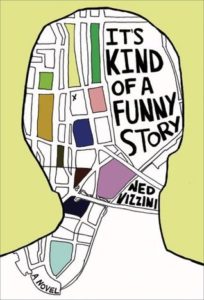 Craig Gilner is an ambitious perfectionist but once he enters a prestigious New York high school those qualities quickly turn against him. In his desire to be perfect, Craig stops eating and sleeping which leads to him almost killing himself. Following his suicide attempt, he is checked into a mental hospital where he makes friends with an interesting cast of characters as he tries to restore his mental health.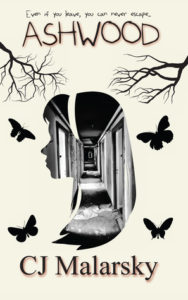 When Willow takes an urban exploration expedition through an abandoned mental hospital she doesn't expect anything to follow her home. That is until she begins to be haunted nightmares of Ashwood Asylum, nightmares where she is pursued by creatures who feed off the fear of humans. As the visions start to insinuate themselves into her daily life, Willow discovers these are not normal nightmares and she must venture back to Ashwood in order to save her own sanity.
"It [death] chokes you, gags you, but you have to pretend that you're doing just fine, not trembling with this fear because the end is close."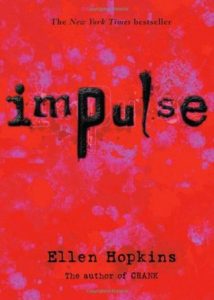 Impulse tells the story of Vanessa, Tony, and Conner, three very different teenagers who have all ended up in the same place: a psychiatric hospital called Aspen Springs. Following their suicide attempts Aspen Springs becomes a place of second chances, where they must fight their own demons as they search together for a happier life.
"No great mind has ever existed without a touch of madness."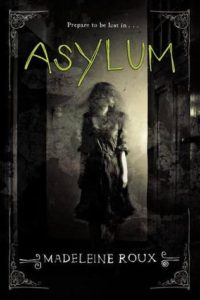 Asylum is photo-novel that tells the story of Dan Crawford, a high school outcast who sees the college prep program he has just entered as a second chance to make friends before heading off to college. However, Dan soon discovers that the dorms of the program are in a former asylum that once housed the criminally insane. Soon Dan and his new friends Abby and Jordan are exploring its creepy halls and discovering secrets that should have remained buried. This is the first book in a series.
"I understood why Aunt Cordelia had dragged herself out to the road before committing suicide. Why she hadn't let herself die on the property. Because then she would have been stuck forever. Like me."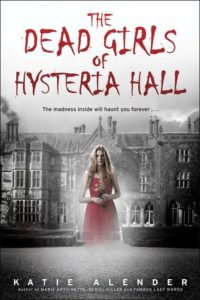 Delia just moved into a new house that she soon realizes was once the Piven Institute for the Care and Correction of Troubled Females aka Hysteria Hall. The house is also haunted by the ghosts of its past and Delia must uncover the secrets of the house before the evil power of the house destroys everything she holds dear.
"I'm probably the only person on earth who had to be committed to a mental hospital to find a date."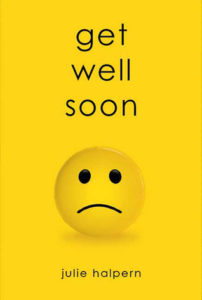 Anna Bloom's depression has landed in the least humorous of places: a mental hospital. However her new home provides many distractions including a secretive roommate, a weight obsessed doctor, and cute boy that Anna quickly develops a crush on. Halpern's diction debut shows how humor can often be found in the most unlikely of places.
Happy Reading!