Unsurprisingly for someone who writes about nightmares, I love a good nightmare story. Below, I've compiled a list of recommendations if you too find yourself intrigued by the world of dreams and nightmares. (Some descriptions are from GoodReads and are noted below. All cover images from GoodReads)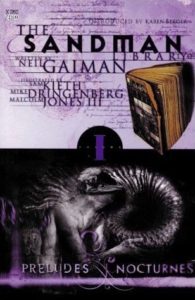 This highly regarded comic book series tells the story of Dream of the Endless aka Morpheus, the ruler of the world of dreams as he goes on a quest to regain his lost objects of power.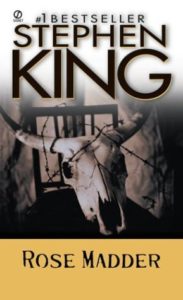 It all begins with a drop of blood on the bed sheets. It is this singular image that causes Rose Daniels to leave her abusive husband of fourteen years. She escapes to a large city hundreds of miles away, hoping to disappear into a new life. However, the specter of her police officer husband Norman haunts her new life and her dreams. The story is suspense filled and as scary as any of King's better-known novels. It also contains one of King's best written female characters (it's a tie between her and Susannah from the Dark Tower series for me), one of his most frightening villains, and delves deep into the psychology of abuse.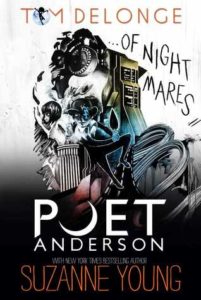 "Jonas Anderson and his older brother Alan are Lucid Dreamers. But after a car accident lands Alan in a coma, Jonas sets out into the Dream World in an attempt to find his brother and wake him up. What he discovers instead is an entire shared consciousness where fear comes to life as a snarling beast called a Night Terror, and a creature named REM is bent on destruction and misery, devouring the souls of the strongest dreamers. With the help of a Dream Walker—a guardian of the dreamscape, Jonas must face his fears, save his brother, and become who he was always meant to be: Poet Anderson." -Goodreads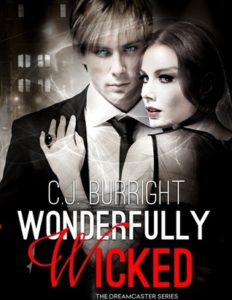 "DREAMS CAN BE DEADLY Kidnapped by the man of her dreams, she must embrace the darkness within to save her life … and her heart. She's an ordinary girl with a nightmare problem. For as long as she can remember, Kalila Montgomery has been tormented by creatures from her nightmares. Doomed to a solitary life with her cats, she's determined to go down fighting. Until the man of her dreams— literally— kidnaps her and claims to know a cure. If only she could believe him. He's no ordinary hero. Lydon v'al Endrian will stop at nothing to be free of the V'alkara, a dangerous brotherhood who feed on dreams. But the key to his freedom, sassy dreamcaster Kalila, might be his toughest challenge yet. No matter how much she protests, he intends to keep her safe from the V'alkara, even if it requires the ultimate sacrifice. But a girl can dream … can't she? Now on the run with a man she can't quite trust or resist, Kalila must decide— fight for her dreams of a normal life … or embrace a power she doesn't want, to save Lydon." -Goodreads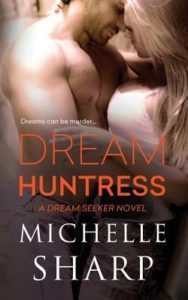 "Detective Jordan Delany has a gift. Through her dreams, she connects with dead victims of violent crimes. Her isolated life as a drug cop is perfect for hiding the freakish visions, until her newest investigation has her posing as a cocktail waitress in a down-and-dirty strip club. When she's saved from a drunken customer by a handsome stranger, the heated chemistry is exactly why she intends to keep Mr. Arrogant at bay. But learning he's the new bouncer for the corrupt club she intends to bust just might be the one reason why she can't. Tyler McGee suspects a drug ring operating out of the local club is flooding the streets of his hometown with heroin. Determined to get answers, he plays the part of a fallen cop and lands the job of head bouncer. What he discovers is that the club owner isn't the only deadly obstacle he's facing. His attraction to an intriguing cocktail waitress with a penchant for danger just might kill him first." -Goodreads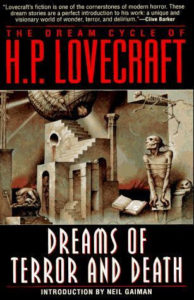 The collection of Lovecraft short stories that comprise the Dream Cycle, including "The Dream Quest of Unknown Kadath," an epic nightmare adventure.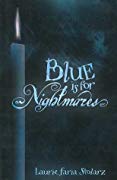 "Stacey's junior year at boarding school isn't easy. She's not the most popular girl at school, or the smartest, or the prettiest. She's got a crush on her best friend's boyfriend, and an even darker secret that threatens to ruin her friendships for good. And now she's having nightmares again. Not just any nightmares – these dreams are too real to ignore, like she did three years ago. The last time she ignored them, a little girl died. This time they're about Drea, her best friend who's become the target of one seriously psycho stalker. It started with weird e-mails and freaky phone calls. Now someone's leaving Drea white lilies – the same death lilies that have been showing up in Stacey's dreams. Everybody thinks it's just a twisted game . . . until another girl at school is brutally murdered. There are no witnesses. Worst of all, no one has a perfect alibi. With everyone as a potential suspect, Stacey turns to the one secret weapon she can trust – the folk magic taught to her by her grandmother. Will Stacey's magic be strong enough to expose the true killer, or will the killer make her darkest nightmares come true?" -Goodreads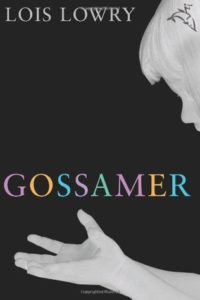 "Where do dreams come from? What stealthy nighttime messengers are the guardians of our most deeply hidden hopes and our half-forgotten fears? Drawing on her rich imagination, two-time Newbery winner Lois Lowry confronts these questions and explores the conflicts between the gentle bits and pieces of the past that come to life in dream, and the darker horrors that find their form in nightmare. In a haunting story that tiptoes between reality and imagination, two people—a lonely, sensitive woman and a damaged, angry boy—face their own histories and discover what they can be to one another, renewed by the strength that comes from a tiny, caring creature they will never see." -Goodreads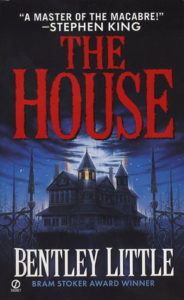 "Five complete strangers from across America are about to come together and open the door to a place of evil that they all call home. Inexplicably, four men and one woman are having heart-stopping nightmares revolving around the dark and forbidding houses where each of them were born. When recent terrifying events occur, they are each drawn to their identical childhood homes, only to confront a sinister supernatural presence which has pursued them all their lives, and is now closer than ever to capturing their souls…." -Goodreads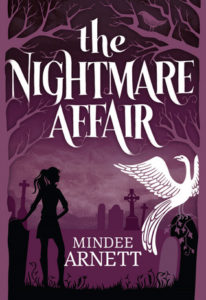 "Sixteen-year-old Dusty Everhart breaks into houses late at night, but not because she's a criminal. No, she's a Nightmare. Literally. Being the only Nightmare at Arkwell Academy, a boarding school for magickind, and living in the shadow of her mother's infamy, is hard enough. But when Dusty sneaks into Eli Booker's house, things get a whole lot more complicated. He's hot, which means sitting on his chest and invading his dreams couldn't get much more embarrassing. But it does. Eli is dreaming of a murder. Then Eli's dream comes true. Now Dusty has to follow the clues—both within Eli's dreams and out of them—to stop the killer before more people turn up dead. And before the killer learns what she's up to and marks her as the next target." -Goodreads