As The Mara Chronicles are based on a story for Norse and Germanic mythology I wanted to share a few of my favorite YA books that are based on fairy tales, folklore, or mythology.
The Lunar Chronicles by Marissa Meyer: This four book series is a fantasy saga loosely based around the stories of Cinderella, Little Red Riding Hood, Rapunzel, and Snow White. A fantastic take on these tales where these four characters must take on a space plague and the evil queen who threatens to destroy their world for good. (Description below is for the first book in the series, Cinder.)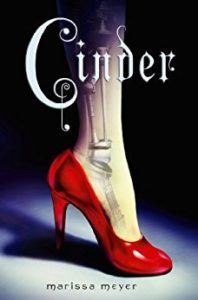 A forbidden romance.
 A deadly plague.
 Earth's fate hinges on one girl . . .
 CINDER, a gifted mechanic in New Beijing, is also a cyborg. She's reviled by her stepmother and blamed for her stepsister's sudden illness. But when her life becomes entwined with the handsome Prince Kai's, she finds herself at the centre of a violent struggle between the desires of an evil queen – and a dangerous temptation.
 Cinder is caught between duty and freedom, loyalty and betrayal. Now she must uncover secrets about her mysterious past in order to protect Earth's future.
This is not the fairytale you remember. But it's one you won't forget.
Ash and Bramble by Sarah Prineas: This fresh take on the Cinderella story reimagines Cinderella as a slave serving an evil fairy godmother who uses the power of story to ensnare everyone in the kingdom to do her bidding. One of the most original takes on the Cinderella story that I've seen.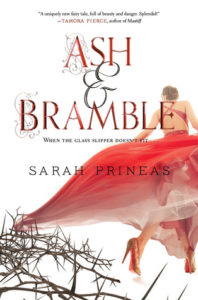 A prince.
 A ball.
 A glass slipper left behind at the stroke of midnight.
 The tale is told and retold, twisted and tweaked, snipped and stretched, as it leads to happily ever after.
 But it is not the true Story.
 A dark fortress.
 A past forgotten.
 A life of servitude.
 No one has ever broken free of the Godmother's terrible stone prison until a girl named Pin attempts a breathless, daring escape. But she discovers that what seems to be freedom is a prison of another kind, one that entangles her in a story that leads to a prince, a kiss, and a clock striking midnight. To unravel herself from this new life, Pin must choose between a prince and another—the one who helped her before and who would give his life for her. Torn, the only thing for her to do is trade in the glass slipper for a sword and find her own destiny.
The Sleeper and the Spindle by Neil Gaiman: This gorgeously illustrated novella is a mash-up of Snow White and Sleeping Beauty where one princess saves herself and the other tries to bring about the downfall of the kingdom. Gaiman spins on exciting take on fairy tales that you won't soon forget.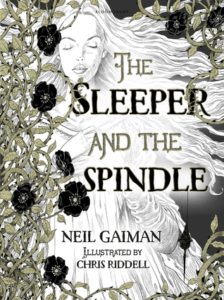 A thrillingly reimagined fairy tale from the truly magical combination of author Neil Gaiman and illustrator Chris Riddell – weaving together a sort-of Snow White and an almost Sleeping Beauty with a thread of dark magic, which will hold readers spellbound from start to finish.
 On the eve of her wedding, a young queen sets out to rescue a princess from an enchantment. She casts aside her fine wedding clothes, takes her chain mail and her sword and follows her brave dwarf retainers into the tunnels under the mountain towards the sleeping kingdom. This queen will decide her own future – and the princess who needs rescuing is not quite what she seems. Twisting together the familiar and the new, this perfectly delicious, captivating and darkly funny tale shows its creators at the peak of their talents.
 Lavishly produced, packed with glorious Chris Riddell illustrations enhanced with metallic ink, this is a spectacular and magical gift. 
Cruel Beauty by Rosamund Hodge: This dark take on Beauty and the Beast reimagines the heroine as a badass warrior destined from birth to destroy the beast. However, things get complicated and enthralling when she realizes she may not hate the beast after all.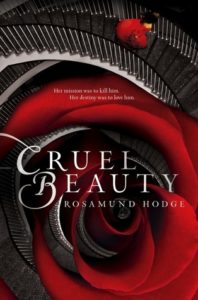 Based on the classic fairy tale Beauty and the Beast, Cruel Beauty is a dazzling love story about our deepest desires and their power to change our destiny. 
 Since birth, Nyx has been betrothed to the evil ruler of her kingdom-all because of a foolish bargain struck by her father. And since birth, she has been in training to kill him.
 With no choice but to fulfill her duty, Nyx resents her family for never trying to save her and hates herself for wanting to escape her fate. Still, on her seventeenth birthday, Nyx abandons everything she's ever known to marry the all-powerful, immortal Ignifex. Her plan? Seduce him, destroy his enchanted castle, and break the nine-hundred-year-old curse he put on her people.
 But Ignifex is not at all what Nyx expected. The strangely charming lord beguiles her, and his castle—a shifting maze of magical rooms—enthralls her.
 As Nyx searches for a way to free her homeland by uncovering Ignifex's secrets, she finds herself unwillingly drawn to him. Even if she could bring herself to love her sworn enemy, how can she refuse her duty to kill him? With time running out, Nyx must decide what is more important: the future of her kingdom, or the man she was never supposed to love.
Tam Lin by Pamela Dean: This take on the Scottish folk tale of Tam Lin can be a bit hard to get into but it is worth committing to. It is a rich tale of love and fairies and is filled with literary allusions which if you're a literature nerd, like me, make it even better.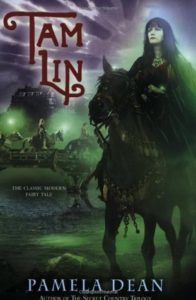 In the ancient Scottish ballad Tam Lin, headstrong Janet defies Tam Lin to walk in her own land of Carterhaugh . . . and then must battle the Queen of Faery for possession  of her lover's body and soul.
 In this version of Tam Lin Janet is a college student, "Carterhaugh" is Carter Hall at the university where her father teaches, and Tam Lin is a boy named Thomas Lane. The book is set against the backdrop of the early 1970s.
Impossible by Nancy Werlin: Based on the folk ballad "Scarborough Fair", Impossible tells the story of Lucy and the curse laid upon her family by an Elfin King. Beautiful storytelling and characterization that are sure to draw you in. Also if you're interested, you can find a rendition of "Scarborough Fair" here.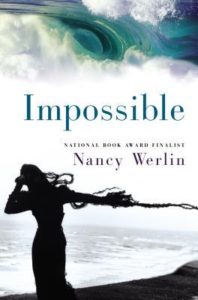 Lucy is seventeen when she discovers that she is the latest recipient of a generations-old family curse that requires her to complete three seemingly impossible tasks or risk falling into madness and passing the curse on to the next generation. Unlike her ancestors, though, Lucy has family, friends, and other modern resources to help her out. But will it be enough to conquer this age-old evil?
 A beautifully wrought modern fairy tale from master storyteller and award-winning author Nancy Werlin. Inspired by the classic folk ballad "Scarborough Fair," this is a wonderfully riveting and haunting novel of suspense, romance, and fantasy.
A Court of Thorns and Roses by Sarah J. Maas: Like Pamela Dean before her Sarah J. Maas (who I adored before this and now love even more) takes on the tale of Tam Lin and runs with it. There is a little bit of Beauty and the Beast thrown in as well in this story of Feyre who, after killing a wolf to survive, finds out that the wolf was a fairy and she is now bound to live out the rest of her days in the kingdom of fairy as punishment. However, not everything in her new home is as it seems and she soon finds herself faced with an evil unlike any she has ever known.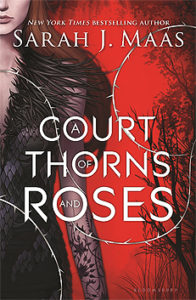 Feyre's survival rests upon her ability to hunt and kill – the forest where she lives is a cold, bleak place in the long winter months. So when she spots a deer in the forest being pursued by a wolf, she cannot resist fighting it for the flesh. But to do so, she must kill the predator and killing something so precious comes at a price …
 Dragged to a magical kingdom for the murder of a faerie, Feyre discovers that her captor, his face obscured by a jewelled mask, is hiding far more than his piercing green eyes would suggest. Feyre's presence at the court is closely guarded, and as she begins to learn why, her feelings for him turn from hostility to passion and the faerie lands become an even more dangerous place. Feyre must fight to break an ancient curse, or she will lose him forever.
The Immortal by Christopher Pike: One my all-time favorites by Pike, The Immortal weaves Greek mythology into the story of Josie's vacation to the Grecian islands where the theft of an ancient artifact changes her life forever. (Author's Note: Both this book and the next on the list have more modern covers available but these are the one's I own and I think they're the best).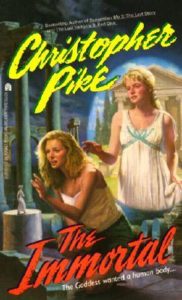 Josie is on vacation in Greece with her father, his new girlfriend, and her best friend. While visiting the sacred island of Delos, she accidentally stumbles upon an artifact-a tiny statue of a Goddess. Immediately Josie is enchanted by the statue and she takes it with her when she leaves the island.
Then the trouble starts. A guy takes her for a boat ride and she is almost killed. Then the image of the Goddess begins to haunt her dream. The goddess wants something from Josie that she doesn't want to give.
The immortal wants to be mortal. The Goddess wants Josie's life. 
The Forbidden Game trilogy by L.J. Smith: Another all-time favorite of mine, The Forbidden Game trilogy tells the story of a Shadow Man names Julian who falls in love with a human girl names Jenny and will do whatever it takes to make her his. This book was the height of romance when I was a teenager and after rereading it recently it still holds up pretty well, especially with the frequent references to Nordic folklore.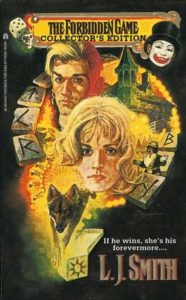 He's watched Jenny Thornton for years. His name is Julian and he lives in the shadows, the youngest of an ancient race. From his own dark world he has seen Jenny's brightness and beauty, and for the first time felt a new emotion…love.
Touched-The Caress of Fate by Elisa S. Amore: This paranormal romance by Italian author Elisa S. Amore is an indie YA hit. Rooted in Norse legend this story of an Angel of Death who falls in love with the girl whose soul he is meant to steal.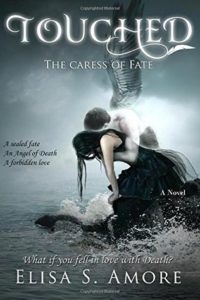 What are you willing to sacrifice when the only person who can save you is the same one who has to kill you? 
 After vampires and werewolves, after wizards and fallen angels, a new breed of Angels is here to usher you into their dark world. An ancient, deadly, inescapable race.
No one can see them. They're shadows of destiny. They're knights of death. They're the Subterraneans and they're here to claim our lives.
Commanded by a mysterious congregation called the MAsala, the Angels of Death ensure that each man's destiny takes its due course on Earth.
But what happens when love intervenes?
Can an Angel of Death deny his own nature and challenge destiny?
Can love rebel against fate?
 When Gemma's eyes first meet the dark, piercing gaze of Evan James, an ominous shadow creeps into her life, ultimately leading her to face her destiny. She doesn't realize Evan is one of Death's soldiers and that Death is summoning her.
Her time is up: Gemma must die . . . and Evan has been sent to kill her.
But what if she's the only one who can truly see him?
 Against every rule. Against fate itself. Against everything and everyone. A story of forbidden love and star-crossed destinies.
All book blurbs and images courtesy of Goodreads.com.